what to say? what to say?

last night i hit the bottle too hard. it's difficult to avoid when your favorite bartender fills your glass as soon as it's empty.

after dropping carl off, amy and i went to del's saloon and replaced carl with alex. he's the Other Leo that digicat finally agreed was cute. i always said alex looks a bit like eddie vedder... we three came back here but were too loud. last scene: alex's living room.

last sunday, after i returned from vegas, i joined the bakery, the digicat, the wongbat, silvia and eddie to celebrate john the baker's birthday. excellent sushi in a valley mini-mall. eddie is sweet, more bashful than me.

other than that, here's a pic of us and Justin Meldal-Johnsen, beck's cool-ass bass player which i actually grabbed from beck's official website: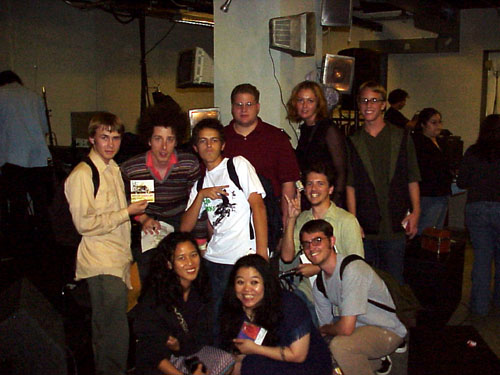 and finally, the pic of me and beck (i look like a dufus, i know)...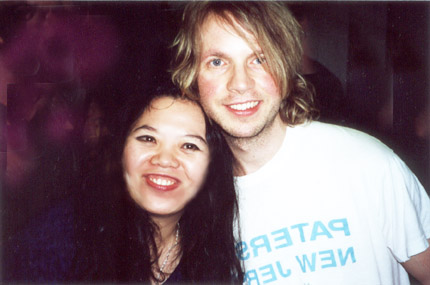 ...